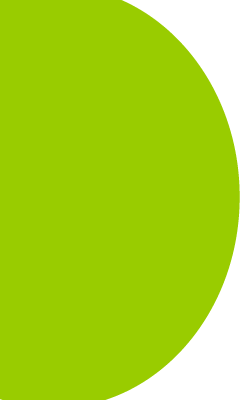 The Most Innovative Solutions
in Do Not Contact List Management & Compliance.


Interactive Marketing Solutions was organized in 2001 as a partner of the Data & Marketing Association to manage and distribute its Suite of Consumer Preference Services. It has evolved into an independent company specializing in the development of innovative do not contact list and database management software and services designed to help businesses comply with state and federal legislation. Save money by not contacting consumers who do not want to be contacted.

Our popular 'Do Not Contact' Lists and Software will ensure that you are in compliance AND that you save money.
Some of our most popular Suppression and Data Hygiene products are listed below, but please see the menu items above for a complete list of products and services. And, please feel free to 'Contact Us' for a personalized answer to your question.
Wireless Identification and TCPA Litigation Solutions
Interactive Marketing Solutions is the country's largest single-source supplier of Wireless Identification Products. We serve marketers, collection agencies and other organizations with the need of identifying and segregating calls to wireless devices. In 2002, as a subsidiary of the Data & Marketing Association, IMS pioneered the concept of identifying wireless telephone numbers by introducing our proprietary Wireless Block Identifier® which can identify over 95% of the cell phone numbers currently in use. The remaining numbers will be identified by the Ported Numbers files which we enhance with the date of the inital porting and resell in our role as the industry's largest ported number reseller. Using our SmartClean TCPA Compliance product, we also identify cell phones that are active or as of a specific date. Since its introduction, we have sold thousands of subscriptions to our wireless products (see the IMS Customer List above.)

If you're a marketer, telephone marketing services bureau, debt collection firm, or other business concerned with calling wireless devices IMS offers a number of solutions for you. All of them revolve around the IMS Wireless Block Identifier® and the Ported Number files, which together identify all wireless devices, ensuring that you stay in compliance with federal and state legislation, and save time and money.
Do Not Contact Mailing Solutions
We offer a number of solutions for consumer mailers such as non-profit organizations, catalogers, manufacturers, etc. that do not want to contact unresponsive consumers. It saves money, reduces complaints about unwanted mail and helps to prevent government Do-Not-Mail legislation.
Telemarketing Solutions
On Behalf of the Data and Marketing Association we distribute the official Do Not Call Lists for WY and PA as well as DMA's proprietary Do Not Call List. The following is a list of telemarketing solutions.
FTC Consumer Complaints provides a customized report of consumer Do Not call complaints for your calls, received by the Federal Trade Commission from 1/1/2017 through today. Are your customers complaining?

The Commonwealth of Pennsylvania's official Do Not Call List is Distributed Quarterly

The State of Wyoming's official Do Not Call List is Distributed Quarterly

DMA's Telephone Preference Service file contains both the PA and WY Do Not Call Lists as well as DMA registered Deceased individuals and is available for distribution monthly or quarterly