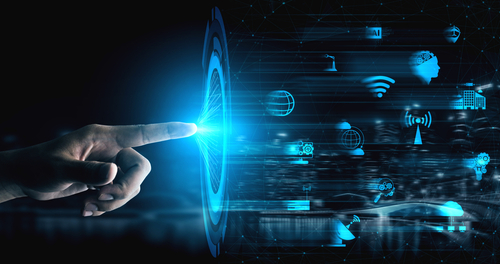 Easy Identification of Cell Phone Numbers
Federal regulations restrict organizations from making unsolicited marketing and collection calls to wireless numbers. However, there is no national cell phone Do Not Call list. Can you identify the cell phone numbers on your list?
For an accurate identification of cell phone numbers, you must use our proprietary Wireless Block Identifier® File and the Wireless Ported Number File together. IMS has been providing wireless identification products and services to direct marketers, debt collectors, attorneys, telemarketers, etc. since 2002. We use standard industry data supplemented by our own primary research to identify all mobile devices. In addition, to ensure the information is up-to-date, we make new files available twice each month. We are the largest provider of Wireless Identification products and services; our data are used by the FCC to identify TCPA violators.
The Wireless Block Identifier® file identifies those area codes and exchanges or blocks of numbers assigned to wireless carriers active within the U.S. and Canada. An updated file is made available twice a month for download and covers over 725,000 blocks representing some 725 million plus phone numbers that are currently assigned or will be assigned to mobile phones.
Each record on the file identifies a wireless telephone number and contains 5 fields labeled:
· NPS (area code)
· NXX (exchange)
· X (1st digit of the remaining number - the block of 1,000 numbers)
· Category (all listed categories are wireless numbers)
· Future Use (reserved for future use).
The first three fields contain a total of 7 digits that identifies a block of 1,000 telephone numbers assigned to a wireless carrier. These 7 digits, representing the area code, exchange, and first position of the telephone number, must be compared to the first 7 digits of the prospects telephone number. A match indicates that the telephone number block has been assigned to a wireless carrier.
A replacement Wireless Block Identification® file is created twice a month, zipped, and posted to the website about the 10th and 24th of each month. When the new file is posted, a notifying email is sent to all subscribers. Each new file contains all the wireless data available to-date. It is delivered as a download from our website, picked up from our SFTP site, or for a fee pushed daily to your local server.
Also available to wireless block and ported number subscribers is our free online lookup of telephone numbers to assist subscribers who quickly need to know if a few numbers are either wireless or landline.
· How to use the Wireless Files
· Wireless Block Identifier® Frequently Asked Questions
· Sample WIRELESS BLOCK IDENTIFIER.txt
The price for a 12-month subscription to the Wireless Block Identifier® file is:
· $3,825 for service organizations (If you clean lists belonging to others)
· $1,645 for end users (If you clean your own lists)
Choose to pay by credit card now or receive an emailed agreement and invoice.

Learn more about the Wireless Ported Numbers File which allows for the identification of numbers that have been assigned to landline carriers but have been ported (transferred) to wireless carriers and visa-versa. To correctly identify a cell number, both the Wireless Ported Number and the Wireless Block Identifier® files must be used together.